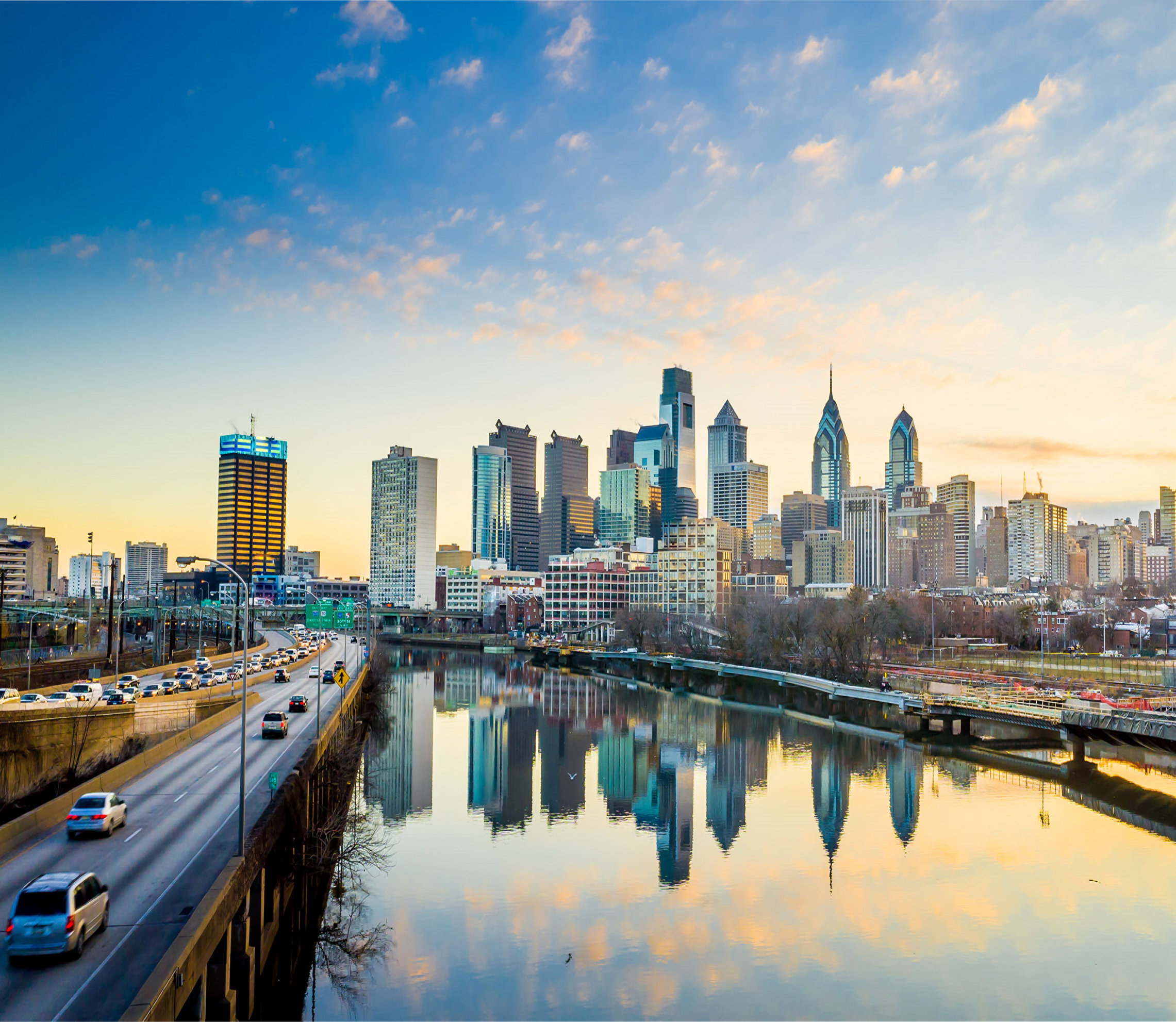 Those of us that work and live in Philadelphia have much to be excited about. Especially those who have been fortunate enough to have contributed during their careers in the design and/or construction of many of the city's buildings. With all the talk about Philly's changing skyline—and its potential to keep on growing—a new video really puts it all into perspective.
Using 3D images and a birds eye view of Philly's Center City, commercial real estate website Commercial Cafe created a 2:34-minute video documenting the evolution of Philly's skyline from 1900 to today, starting with its very first skyscraper, the North American Building at 121 S. Broad Street.
It's a really telling visual of Philly's development history. What's even more crazy to think about is that Philly's skyline really started with Independence Hall, built in 1753. From there, it's all been uphill. Fast forward next year, when the 60-story Comcast Technology Center debuts as the tallest building in Philadelphia and outside of New York and Chicago.
Watch the video: Evolution of Philly Skyline , then take a look at the map to see what will be Philly's 13 tallest buildings by 2020 —? Philly's Tallest by 2020.
Dave Gehringer